Entrepreneurs, Good head & STIs
7 months ago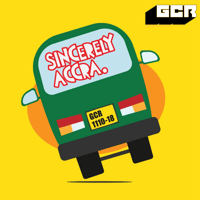 Do you go to work or are you the work? Press play.
Share | Follow | Subscribe
---
Song Credits
Intro Music
Oshe – Reynolds The Gentleman ft. FRA.
Music Bridges
Gbedu - Snypa ft. Joey B, Ms. Banks, Kwesi Arthur
GoloGolo - Echo ft. Tinny
Kaba - Camidoh
Ogya - L.A.
La La La - Yung D3mz
Music Closer
Brenda - Ogranya
------------------------------
Send us your dilemma ➡️ listentogcr.com/contact-us
A GCR Production - Africa's Premiere Podcast Network