Fat Dicks And High Tea With Lilibet
5 months ago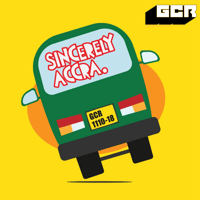 Share | Follow | Subscribe
Into the thick of it, we go to great lengths because the heart wants what the heart wants. Press play.
Song Credits
Intro Music
Oshe – Reynolds The Gentleman ft. FRA.
Music Bridges
Adidas - Quamina-Mp Tulenkey & Fameye Aketesia - Kofi Bruce Early Bird (Agro) - Daud Mama Dada - DJ-Flex, Mr Shawtyme & Yoofi ft. DWP Academy She Belongs to the Night - Donae'O ft Supa D & Taffa (Juls Remix) Asante's Mix - KPK, Coming, Stepping Good.
Joseph's Two Cents Bridge Music
Music Closer
Can't Wait - Reynolds The Gentleman
------------------------------
Send us your dilemma ➡️ listentogcr.com/contact-us
A GCR Production - Africa's Premiere Podcast Network