At Your Big Age Of 33?!
9 months ago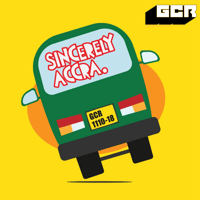 If you made your bed lying in it should be a piece of cake, but you bring side niggas to your house. Press play!
Share | Follow | Subscribe
Song Credits
Intro Music
Oshe – Reynolds The Gentleman ft. FRA.
Music Bridges
STILL PAPPING - E. L IN THE HOUSE THEME MUSIC THE PARKERS THEME MUSIC AKWADAA WOKO HI?
Joseph's Two Cents Bridge Music
Music Closer
DUNA - EAZZY FT. QUAMINA MP  
You've got thoughts on the episode? We'd love to hear them. Do so ➡️ https://voicelink.fm/goldcoastreport