Ei! Ei! Ei!
8 months ago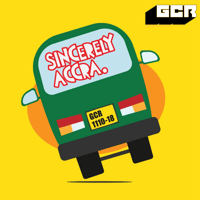 What's a befitting way to say Bi-bye? Press play.
Share | Follow | Subscribe
Song Credits
Intro Music
Oshe – Reynolds The Gentleman ft. FRA.
Music Bridges
Kilode - Worlasi ft. Drvmroll & Wes7ar 22
Obi Ate Meso Buo Remix - Daddy Lumba ft. Okyeame Kwame.
Your Girlfriend - Tulenkey ft Taitan
Mr. Asante Mix - Osro Ne Me Fie (Florence Obinim) & Akobam (Joey B)
Aketesia - Kontihene
Joseph's Two Cents Bridge Music
Music Closer
Gbogbo - Nii Funny
You've got thoughts on the episode? We'd love to hear them. Do so ➡️ https://voicelink.fm/goldcoastreport